WHY WE DO THIS WORK
Breaking the Silence and Stigma
At Compassion Fatigue Australia it's all about people!
Creating a safe space for people to feel comfortable to participate in courageous, positive, solution focused, and healing conversations about the effects of their work is something we do well.
We believe this is first step to breaking down any stigma, shame, and judgement people may be feeling because of stress and trauma. These "courageous conversations" pave the way for improved communication, better relationships and a positive emotional climate.
Regardless of whether you are a leader, front line worker or volunteer, we recognise that one of the most debilitating effects of stress and trauma is to find yourself behind a solitary wall of silence.
You are not alone!
WHAT WE DO
At Compassion Fatigue Australia we are dedicated to helping you reduce the risk of compassion fatigue, vicarious trauma and stress by working closely with you to create an emotionally healthy workplace.
Did you know that being a compassion fatigue and vicarious trauma informed organisation is good for your business? There is an abundance of research that shows that creating an emotionally safe, healthy and positive culture saves you money.
Our educational programmes focus on raising awareness and equipping your organisation and workforce with practical tools and strategies for wellbeing.
Are you interested in improved outcomes such as an increased individual and organisational resilience, morale and engagement?
Our educational services take the form of workshops, presentations, coaching and speaking engagements.
We work collaboratively and deeply with you to create a positive workplace where people enjoy coming to work each day.
Highly Experienced: Founder and Director, Anastasia is a highly experienced psychologist, educator, facilitator, speaker and coach
Unique: We specialise in understanding the unique and highly complex challenges of high stress, trauma-exposed organisations
For All: Our core business is to support and equip every person in your workplace with the knowledge, tools, strategies and resources to improve health outcomes both on an individual and organisational level
Cutting Edge: Our programmes are constantly evolving with current research findings, providing you with the most up to date practical and effective resources to manage individual and organisational stress
Want to know more? Contact us today for a complimentary stress-free chat.
SOME OF OUR VALUED CLIENTS
From the Director and Founder
ANASTASIA GOUSSIOS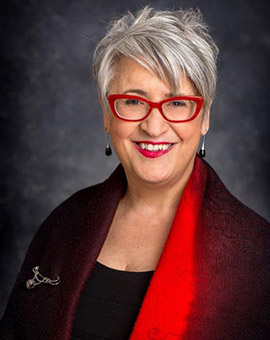 Anastasia Goussios is the Director and Founder of Compassion Fatigue Australia. Anastasia is a registered psychologist, executive coach, educator and speaker.

Anastasia's head office is based in Adelaide, South Australia. Her skill in supporting individuals and organisations spans over three decades. Anastasia's professional experience includes, the corporate and forensic arenas, rural and remote communities. She has also acted as an adviser to high stress, high trauma organisations. Anastasia also runs a successful private practice.


Anastasia kept me engaged, this is rare to keep me engaged.

Cheryl, Aboriginal Health Worker

You are an amazing woman and I love your style.

Cathy, Aboriginal Youth Worker

Great and useful content.  Delivery was great and laughs all round.  Great sharing space!! Will definitely use some strategies to look after myself.

Mel, Aboriginal Health Worker

Your session was amazing – Thanks!

Luke, Adelaide Magistrate

Very valuable, I will highly recommend this course to others. I feel I have gained useful tools, skills and resources to implement immediately! …

Caroline, Occupational Therapist, Palliative Care, Modbury Hospital

I think this course should be compulsory learning for new health professionals…

Stephanie, Registrar, Palliative Care, Modbury Hospital

Brilliant, made me aware fully about compassion fatigue. Anastasia was amazing, bubbly, best presenter.

Karlee, Nurse, Palliative Care, Modbury Hospital

Anastasia was very engaging, spoke well, listened to all, kept the conversation moving. I have really enjoyed this workshop.

Jenny, Nurse, Palliative Care, Modbury Hospital

Engaging, honest and funny (in a nice and kind way).

Suzane, Social Worker, Palliative Care, Modbury Hospital

Very engaging session, wonderful speaker, authentic and honest. Many practical strategies to take away and apply to my life. Thank you.

Mil, Doctor, Palliative Care, Modbury Hospital

I rolled into the workshop like a heavy dump truck, and I floated out like a helium balloon.

Ingrid, Community Volunteer

…Anastasia Goussios is one of those rare and gifted facilitators. Anastasia's strong group facilitation skills enable learning of both content and the development of hands-on self-care practices which promote resilience…

Joanna Giannes, Founder of The "Oikos Initiative" Leadership Development to Transform Self and Society