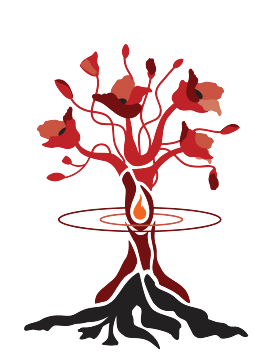 Compassion Fatigue Australia is a collaboration of expert consultants based in Adelaide. We are specialists in understanding and addressing the unique challenges which are inherent in high-stress, trauma subjected workplaces.
Compassion Fatigue Australia recognises the cost that accompanies those who courageously stand beside and support every woman, man, child or animal when their lives are turned upside down by tragedy, trauma, grief and suffering.
Helping others whether by occupation, as a volunteer or unpaid carer can bring deep satisfaction and reward. However, it can also, inflict a secondary wounding; one that leaves the helper feeling as if they were injured on a personal level.
A substantial number of people are profoundly affected by the work they do. For example, mental health workers, nurses, doctors, palliative care workers, midwives, aged care workers, veterinarians, emergency first responders, lawyers, teachers, domestic violence workers, animal shelter workers and rape crisis counsellors are at high risk of developing compassion fatigue and vicarious trauma.
We are dedicated to raising awareness of the debilitating effects of compassion fatigue, burnout, and secondary traumatic stress, to the employees and the workplace.
Our awareness and education training take the form of presentations and workshops. These programmes are designed to develop knowledge and understanding of what compassion fatigue is, and how it impacts both individuals and organisations.

We can customise training for half-day, full-day or longer; specific to your group's needs.

All workshops are highly interactive and skills-based. Sharing and questions actively encouraged.
Workshops will be conducted on your premises, with preferably 8 – 20 participants in attendance.
From the Director and Founder
ANASTASIA GOUSSIOS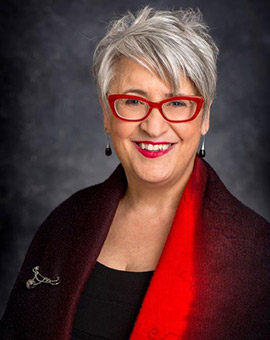 I am a registered psychologist based in Adelaide. For over three decades I have listened to countless stories regarding all manner of tragedy and loss pertaining to the human journey and I have supported people through harrowing times to a place of recovery and well-being.
My introduction to compassion fatigue began whilst I was preparing a seminar for a group of mental and medical health professionals on the topic of burnout. I came across a term which was new to me; compassion fatigue. Researching further, it became evident that there was an overwhelming cost to those who care for others and that, as a psychologist, I was suffering unknowingly with some of the symptoms. My seasoned audience had not heard of the term either and they too were ticking the symptom boxes…

Anastasia kept me engaged, this is rare to keep me engaged.

Cheryl, Aboriginal Health Worker

You are an amazing woman and I love your style.

Cathy, Aboriginal Youth Worker

Great and useful content.  Delivery was great and laughs all round.  Great sharing space!! Will definitely use some strategies to look after myself.

Mel, Aboriginal Health Worker

Your session was amazing – Thanks!

Luke, Adelaide Magistrate

Very valuable, I will highly recommend this course to others. I feel I have gained useful tools, skills and resources to implement immediately! …

Caroline, Occupational Therapist, Palliative Care, Modbury Hospital

I think this course should be compulsory learning for new health professionals…

Stephanie, Registrar, Palliative Care, Modbury Hospital

Brilliant, made me aware fully about compassion fatigue. Anastasia was amazing, bubbly, best presenter.

Karlee, Nurse, Palliative Care, Modbury Hospital

Anastasia was very engaging, spoke well, listened to all, kept the conversation moving. I have really enjoyed this workshop.

Jenny, Nurse, Palliative Care, Modbury Hospital

Engaging, honest and funny (in a nice and kind way).

Suzane, Social Worker, Palliative Care, Modbury Hospital

Very engaging session, wonderful speaker, authentic and honest. Many practical strategies to take away and apply to my life. Thank you.

Mil, Doctor, Palliative Care, Modbury Hospital

I rolled into the workshop like a heavy dump truck, and I floated out like a helium balloon.

Ingrid, Community Volunteer

…Anastasia Goussios is one of those rare and gifted facilitators. Anastasia's strong group facilitation skills enable learning of both content and the development of hands-on self-care practices which promote resilience…

Joanna Giannes, Founder of The "Oikos Initiative" Leadership Development to Transform Self and Society